Balance Your Body with GO GREEN!

Go Green is the ultimate pH balancer! The pH scale is used to measure how acidic or alkaline the blood is. Just changing the pH by 1 or 2 points affects the body's electrical chemistry drastically.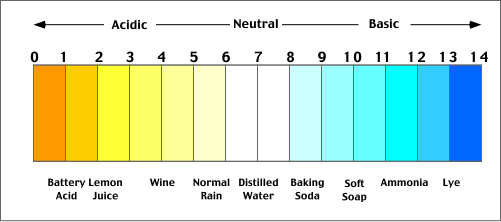 Our GOAL is to keep our pH in a balanced range of 6.8-7.2
When the balance is disrupted, illness and even death can result.

An Imbalanced pH Can Lead to…

Early Acidosis

Moderate Acidosis

Asthma

Urinary infections

Excessive hair loss

Depression

Migraines

Severe Acidosis

Cancer

Lupus

Multiple Sclerosis

Rheumatoid Arthritis

Tuberculos

What can cause an imbalanced / unhealthy pH?
Go Green is designed to energize, revitalize, alkalinize, cleanse, facilitate mental energy, support a healthy immune system and much more…

Go Green consists of a well balanced blend of 90+ quality ingredients for your daily diet to include…

Organic garden & leafy greens, vegetables, grasses, sprouts and mushrooms

Plant-based enzymes

Antioxidants

Blend of beneficial herbs (including Chinese Traditional)

Friendly Probiotics

Sea trace minerals

Go Green is…

Grown in mineral-rich soils

Harvested at peak nutrient levels for maximum phytonutrient value

Low temperature processing maintains nutrient value, plus live enzyme and probiotic action

High nutrient density – ingest less for optimum nutrient level

Go Green has…

NO additives

NO artificial colors

NO preservatives

NO chemicals

Go Green helps…

prevent chronic acidosis.

feed the body alkalizing nutritional supplements and stay Ph balanced.

develop a positive mindset and sustain a healthy lifestyle.
These statements have not been evaluated by the Food and Drug Administration.
This product is not intended to diagnose, treat, cure, or prevent any disease.

Regular Price: $44.99| THIS QUARTER'S SPECIALS HERE
CLICK HERE FOR THE PDF (This is a large file and may take a full minute for more to load)
Call for more information (707) 459-0241 or EMAIL for More Information
THIS QUARTER'S SPECIALS HERE